The Colony Kansas Crew
(June 5th 1999)


Brithday pics & Our Road Trip to Colony Kansas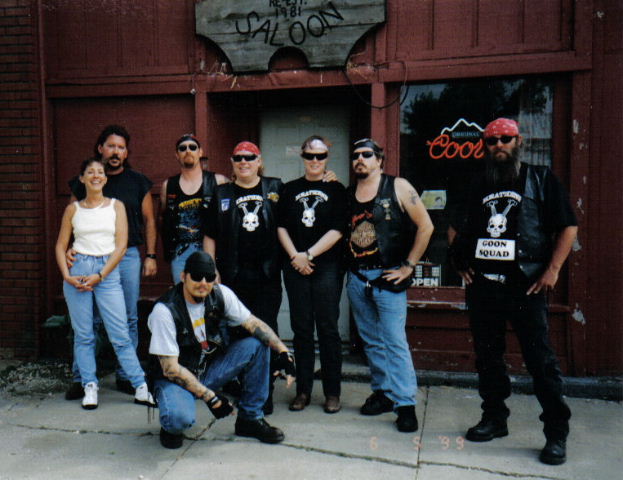 Well here we are & what a fine looking bunch.
From left to right is Brenda, Framer, Crash_84, DaddyDawg, X wife, A_Wraith, BabyGeorge & Kumotat2 down in front.



The owner of the Bar took this pic of our bikes & us in front of the Bar.



In the Bar, BabyGeorge & Kumo.



Kumo out side getting ready to leave, he rode in from Califorina. Pic of the whole town of Colony.



Crash & Wraith with no sleep but they made it in from Missouri. Sorry No pic of A_Wraiths Burn out when we left.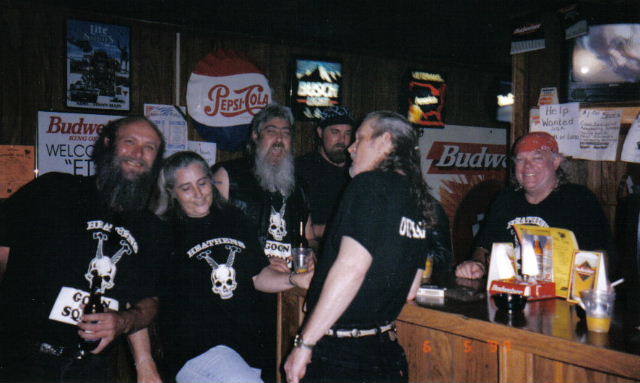 Later in the nite, me in the Red Dew Rag & some of my Heathen Bros



My B-Day Party is about over, but we don't know it yet. Take me drunk I'm Home.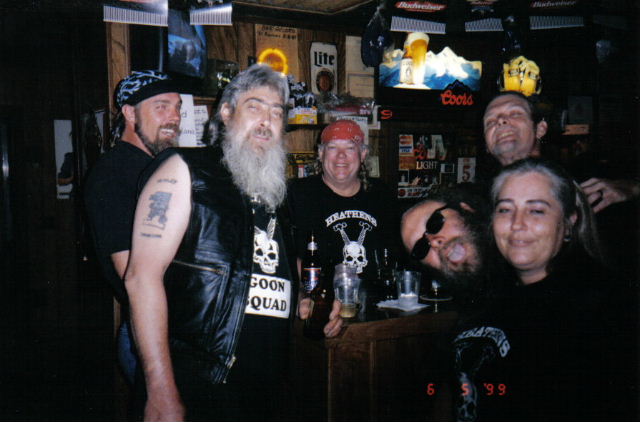 X-Wife & my friends.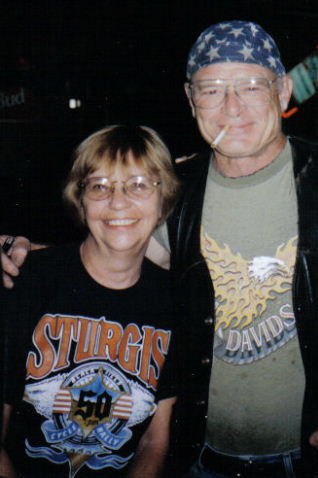 friends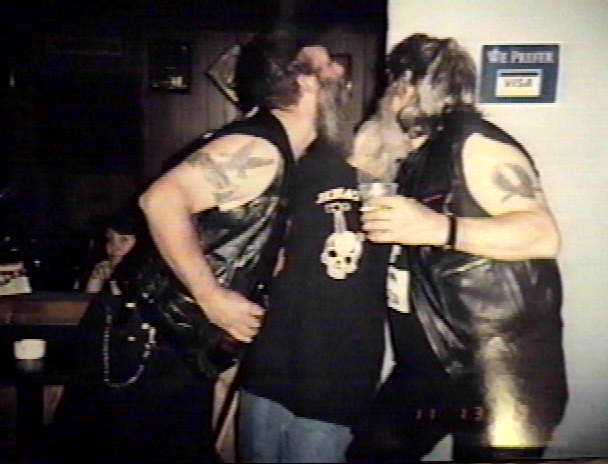 My Son BoyDawg getting Licked in as a Heathen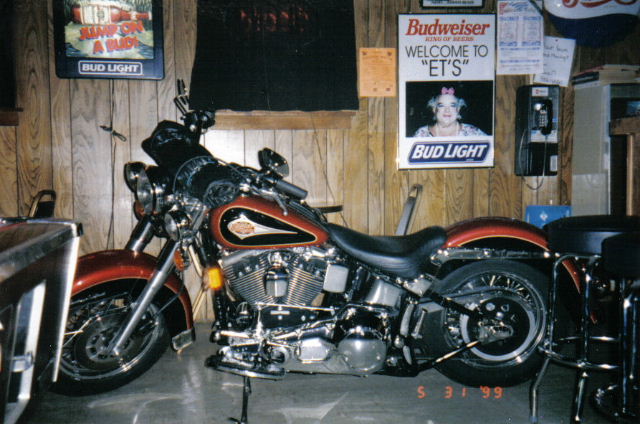 Framers Harley had to sleep at ET's Bar because of Bad Rain Storm
UPDATE
My good Friend Scott aka Framer is no longer with us, but he still rides his Harley high in the wind till we meet again!

This picture story has been brought to you by people who Ride Harleys.
(Bikers are Friends Forever)